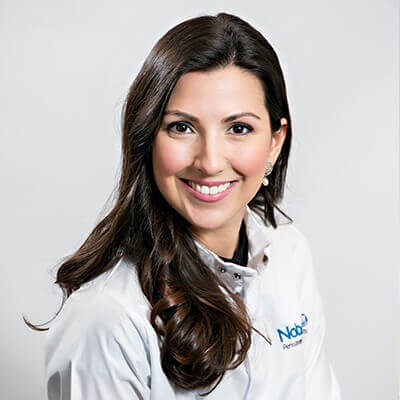 Fabiola Ramirez Martinez, DMD
Dr. Ramirez is a Board-Certified Periodontist and Implantologist accredited by the American Board of Periodontology and Dental Implantology. She received her undergraduate training at the University of Puerto Rico, where she graduated with a Bachelor of Science in Agricultural Economics. She then received her Doctor of Dental Medicine degree from the University of Puerto Rico School of Dental Medicine, where she was involved in research projects associating periodontal disease with diabetes and cardiovascular disease. After graduation she went on to complete her training in Periodontology and Oral Implantology in a three year residency program at Tufts University. During this time Dr. Ramirez presented at the prestigious Yankee Dental Congress in Boston on the topic of soft tissue (gingival) grafting.
Dr. Ramirez is a member of numerous prestigious organizations including the American Dental Association, American Academy of Periodontology, American Board of Periodontology, Massachusetts Dental Society, and the Valley District Dental Society. She also leads a Spear Study Club at her office in Agawam, where several dentists and specialists receive continuing education and collaborate on complex cases. In her free time she enjoys hiking, playing tennis, horseback riding and spending time with her 3 dogs.