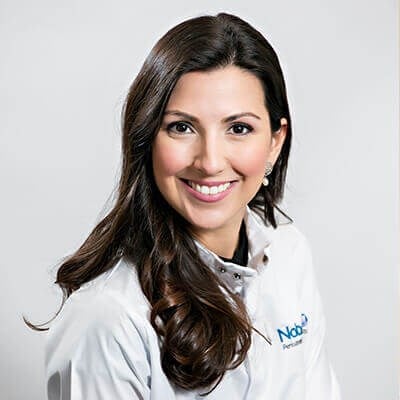 Fabiola Ramirez Martinez, D.D.S.
Dr. Ramirez is originally from San Juan, Puerto Rico. She received her undergraduate training at the University of Puerto Rico, where she graduated with a Bachelor of Science in Agricultural Economics in 2008. She received her Doctor of Dental Medicine degree from the University of Puerto Rico School of Dental Medicine, where she was involved in research projects associating periodontal disease with diabetes and cardiovascular disease.
Dr. Ramirez continued her education for an additional three years at Tufts University School of Dental Medicine in Boston, where she received her certificate in Periodontology. Dr. Ramirez is a member of the American Academy of Periodontology and the Massachusetts Dental Society. In 2017, Dr. Ramirez presented on mucogingival disorders at the Yankee Dental Congress in Boston, Massachusetts. Outside of the office, Dr. Ramirez enjoys spending time with her two dogs, hiking, and playing tennis.