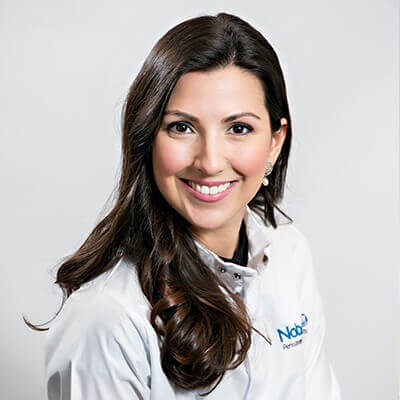 Fabiola Ramirez Martinez, DMD
Dr. Ramirez is a Board-Certified Periodontist and Implantologist accredited by the American Board of Periodontology and Dental Implantology. She received her undergraduate training at the University of Puerto Rico, where she graduated with a Bachelor of Science in Agricultural Economics. She then received her Doctor of Dental Medicine degree from the University of Puerto Rico School of Dental Medicine, where she was involved in research projects associating periodontal disease with diabetes and cardiovascular disease. After graduation she went on to complete her training in Periodontology and Oral Implantology in a three year residency program at Tufts University. During this time Dr. Ramirez presented at the prestigious Yankee Dental Congress in Boston on the topic of soft tissue (gingival) grafting.
Dr. Ramirez is a member of numerous prestigious organizations including the American Dental Association, American Academy of Periodontology, American Board of Periodontology, Massachusetts Dental Society, and the Valley District Dental Society. She also leads a Spear Study Club at her office in Agawam, where several dentists and specialists receive continuing education and collaborate on complex cases. In her free time she enjoys hiking, playing tennis, horseback riding and spending time with her 3 dogs.
---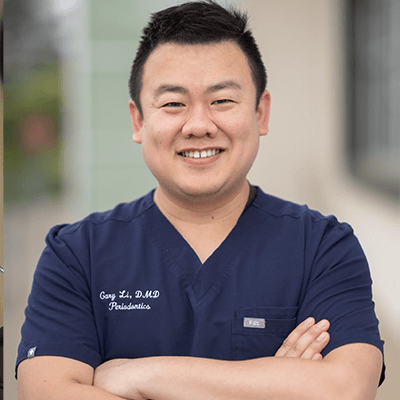 Gary Li, DMD
Dr. Li is an exceptional and dedicated periodontist, committed to providing the best possible care for his patients. He graduated with magna cum laude from Boston University School of Dental Medicine and received the prestigious Predoctoral American Academy of Periodontology Award. Driven by his passion for specialization, he completed the Periodontology Program at Tufts University School of Dental Medicine, serving as chief resident. He was also awarded the American Dental Partners Foundation Scholarship.
Certified in moderate IV sedation, Dr. Li ensures his patients' comfort during procedures. With his extensive education and expertise in periodontal treatments, he delivers personalized and comprehensive dental care. Dr. Li actively listens to his patients' concerns and tailors his approach to meet their specific needs. His ultimate goal is to achieve and maintain the highest standard of oral health, allowing patients to enjoy healthy and radiant smiles.
Outside of his professional life, Dr. Li indulges in exploring new restaurants, watching sports, and playing golf with friends. His friendly and approachable nature makes him not just a skilled periodontist, but also a relatable healthcare provider. Patients greatly appreciate his warm and welcoming demeanor, knowing they are in capable hands with Dr. Li.
---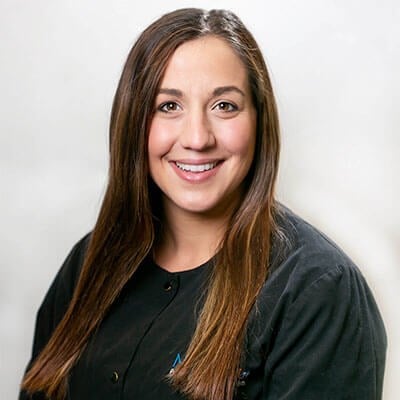 Emily, Dental Hygienist
Emily is from western Massachusetts and has been practicing dentistry since 2018. She has been a hygienist at Nobel Perio since 2020, and engaging with her patients and helping them reach optimal oral health is what she enjoys most about her job. She also loves to travel and spend time with her family. She recently just had newborn twin boys with her husband and is very happy. She studied fashion merchandising at Johnson & Wales prior to becoming a hygienist and graduated as a dental hygienist from Tunxis Community College in Farmington, Connecticut. Tunxis provides a rigorous curriculum that emphasizes patient care treatment planning, proper patient education, and the prevention and treatment of periodontal disease. At Tunxis, she was able to work with an array of people at many clinics and hospitals throughout Connecticut. Emily holds a license in both Massachusetts and Connecticut and is certified in administering local anesthetics.
---
---