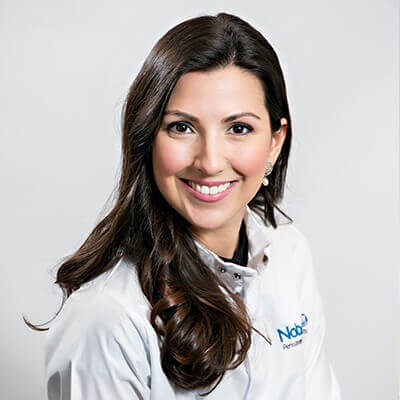 Fabiola Ramirez Martinez, DMD
Dr. Ramirez is a Board-Certified Periodontist and Implantologist accredited by the American Board of Periodontology and Dental Implantology. She received her undergraduate training at the University of Puerto Rico, where she graduated with a Bachelor of Science in Agricultural Economics. She then received her Doctor of Dental Medicine degree from the University of Puerto Rico School of Dental Medicine, where she was involved in research projects associating periodontal disease with diabetes and cardiovascular disease. After graduation she went on to complete her training in Periodontology and Oral Implantology in a three year residency program at Tufts University. During this time Dr. Ramirez presented at the prestigious Yankee Dental Congress in Boston on the topic of soft tissue (gingival) grafting.
Dr. Ramirez is a member of numerous prestigious organizations including the American Dental Association, American Academy of Periodontology, American Board of Periodontology, Massachusetts Dental Society, and the Valley District Dental Society. She also leads a Spear Study Club at her office in Agawam, where several dentists and specialists receive continuing education and collaborate on complex cases. In her free time she enjoys hiking, playing tennis, horseback riding and spending time with her 3 dogs.
---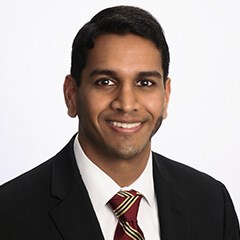 Yusuf Sheikh, DMD
Dr. Sheikh is a board-eligible periodontist who grew up in Texas, but has called New England home for the past 8 years. He completed his undergraduate degrees at the University of Texas and then went on to obtain his Master's in Biomedical Sciences at Midwestern University in Illinois. He attended Tufts University School of Dental Medicine, where he earned his DMD in 2018 and completed his postdoctoral periodontal training in 2021. Since then, he has worked in private practice in Providence, Rhode Island.
Dr. Sheikh is an active member of the American Academy of Periodontology, Academy of Osseointegration, and American Dental Association. He is also certified to provide IV moderate sedation.
In his spare time, he enjoys exploring the food and cultures of New England with his wife, Justina, attending Red Sox games, and relaxing with his cat and two dogs.
He recently joined Affinity Dental and is excited to meet his new patients.
---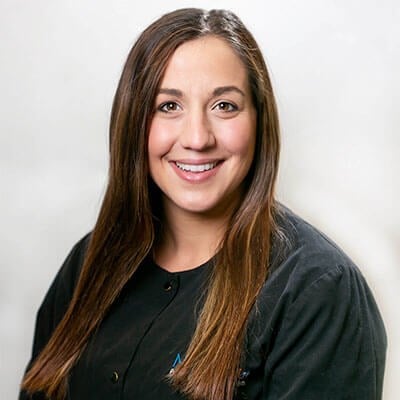 Emily, Dental Hygienist
Emily is from western Massachusetts and has been practicing dentistry since 2018. She has been a hygienist at Nobel Perio since 2020, and engaging with her patients and helping them reach optimal oral health is what she enjoys most about her job. She also loves to travel and spend time with her family. She recently just had newborn twin boys with her husband and is very happy. She studied fashion merchandising at Johnson & Wales prior to becoming a hygienist and graduated as a dental hygienist from Tunxis Community College in Farmington, Connecticut. Tunxis provides a rigorous curriculum that emphasizes patient care treatment planning, proper patient education, and the prevention and treatment of periodontal disease. At Tunxis, she was able to work with an array of people at many clinics and hospitals throughout Connecticut. Emily holds a license in both Massachusetts and Connecticut and is certified in administering local anesthetics.
---
Alexez, Dental Hygienist
Alexez graduated from Springfield Technical Community College as a Dental Assistant in 2005. After working in the dental field for several years, her passion for dentistry grew. She pursued her education at Lincoln College of New England, graduating as a Registered Dental Hygienist in 2011. Alexez enjoys learning and furthering her education to help treat all her patients to the best of her ability. Other certifications include Local Anesthesia and Biolase Dental Lasers.
---